Burn 2000 Calories!!! with the Freestyler Balance Board
October 5, 2021
2021-10-09 0:07
Burn 2000 Calories!!! with the Freestyler Balance Board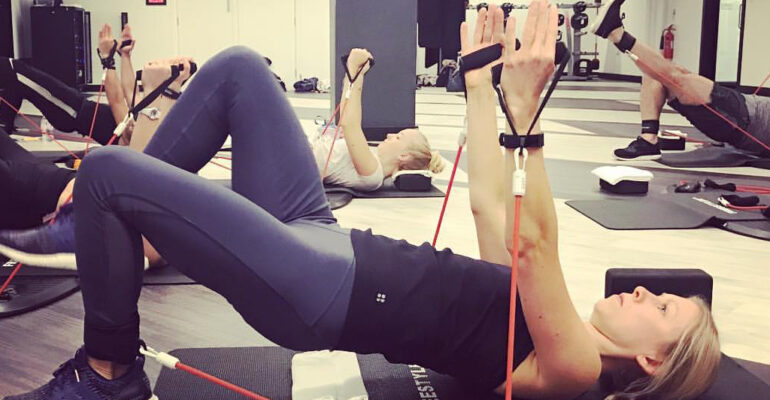 Burn 2000 Calories!!! with the Freestyler Balance Board
At FitnessTime we attempt to present exercises that allow women to exercise on a daily basis without injuries while shaping and toning your body to build "the stronger you!" The Freestyler Balance Board is a device that promotes functional dynamics movements with limbs attached safely to resistant fitness bands and tubes. The Freestyler set is made up of special lightweight material, for any height, weight, and age. Freestyler Balance Board contains the following:
2 Ankle Cuffs
2 Handles
1 Exercise Mat
1 Small Storage Bag
6 High Quality Resistance Tubes (easy-medium- Strong)
2 Tube Strengths
Pilates Straps
Big Travel Bag
Freestyler baseboard is the only world equipment that can burn up to 2000 calories in just one sole workout. It is designed to be an ultimate fat burner and amazing body shaper in one with minimal effort and maximal efficiency. Freestyler is worldwide access with three dimensional and functional multi-access movements supporting all muscle groups to work in coordination. Freestyler works on the whole body at once; thus, your body will be under safe and efficient elastic resistance with every move performed in a way that your upper and lower body muscles including the core are being under force or tension, the thing which accelerates metabolism and results in fat and weight loss alongside. The freestyler balance board ensures a stable body position and enhances the cardiac response by strengthening the heart and forcing the body to burn extra fat. A freestyler is made for all fitness levels ranging from beginners to advanced and pro-level to shape and tone up your core. It is our priority to provide you as a beginner with a reliable, effective, and safe home workout program to reach your desired goals.